2021 - 2022 SCDHA Elected Leadership
President - Rock Hill, SC
Education
Sherie graduated from Greenville Technical College in 1988 with a Diploma in Dental Assisting and in 1998 graduated with an Associate Degree in Health Sciences.
Work Experience
Sherie has worked in private practice dentistry in Spartanburg and Greer. Now living in Rock Hill, she is with Piedmont Dental, Dr. Ben Areheart. She also works with Southern Regional Testing Agency (SRTA) as a dental hygiene examiner.
Leadership
Having served as President of SCHDA 2001-2002 and 2004-2006, during this term she was awarded the Ralph E Levine Award. Now Sherie is looking forward to once again serving her professional association. She also served on the South Carolina Board of Dentistry from 2007-2015. During that time Sherie became involved with SRTA and now is the Dental Hygiene representative on the SRTA Board of Directors.
Mission Statement
To give anything less than your best is to sacrifice the gift.
-Steve Prefontaine
Email:
smoke14rdh@gmail.com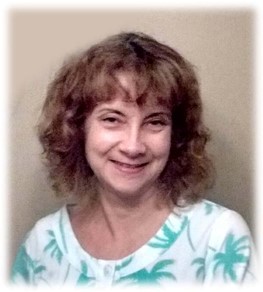 Vice President - Summerville, SC
College/School Info
Daiphin graduated from the University of Rhode Island in 1987 with a Bachelor of Science Degree in Dental Hygiene. In 1997 she received her Teaching Certificate from Bridgewater State College in Massachusetts.
Work Experience
Daiphin taught Dental Hygiene and Dental Assisting in Rhode Island, Massachusetts, and Pennsylvania for 13 years before moving to the Charleston, South Carolina area in 2015. Daiphin currently works part time as a clinical Dental Hygienist in Charleston, South Carolina. She also serves as symposium chair for the South Carolina Dental Hygienists' Association.
Email:
drgrdh@yahoo.com
Treasurer - Travelers Rest, SC
College/School Info
Shera is a graduate of both the Medical University of South Carolina and the University of North Carolina with a BS degree in Dental Hygiene and Dental Auxiliary Education.
Work Experience
Shera taught dental auxiliaries at the Medical College of VA for 3 years. She worked in private practice in Greenville, SC with Dr. Roy E. Strickland for 32 years and has continued in that same practice for the past 7 years with Dr. Chad and Dr. Jill Colson.
Goals
Shera has devoted her career to continuing her education to stay abreast in the ever-changing world of dentistry. She maintains that being actively involved in her dental hygiene associations with like-minded individuals has been a huge influence to her success in the practice of dental hygiene.
Mission Statement
"Perfection is not attainable, but if we chase perfection we can catch excellence".
Email:
treasdavis@gmail.com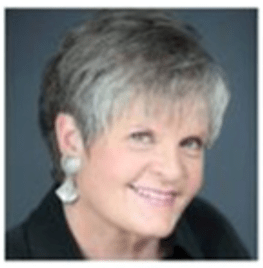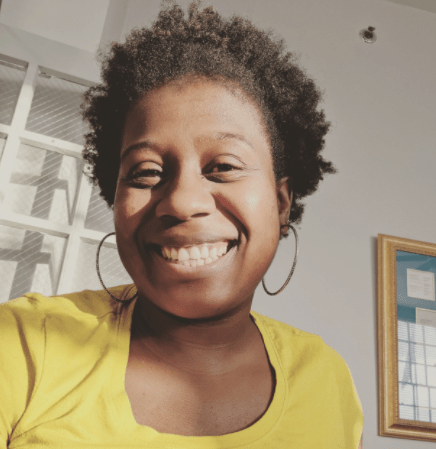 Secretary - Rock Hill, SC
College/School info
Michele earned her Bachelor of Science Degree in Biology with a Dental Concentration from Winthrop University in 2008 and an Associate of Applied Science Degree in Dental Hygiene from York Technical College in 2014. She earned her Master of Public Health Degree in Health Promotion from Liberty University in 2017.
Work Experience
Michele is a licensed/registered public health pediatric dental hygienist for the states of SC and GA. She is a Columbia, South Carolina native that enjoys primarily treating children & young adults, special needs patients, and patients with extreme fear and anxiety. Pediatric Dental Hygiene and Public Health are both rewarding fields that allow for flexibility and great self-motivation. Michele has a range of pediatric dental experience working in both public health dentistry with a mobile dental unit that primarily treats pediatric patients at elementary, middle, and high schools, and with young patients in private practice. Michele has also had the great opportunity to contribute and write for the RDH Magazine, helping pediatric dental hygienists to navigate parental control with their young patients and other pediatric dentistry topics.
Mission Statement
As a pediatric public health dental hygienist, Michele is dedicated to give all school-aged children, especially underserved and poverty-stricken children, the opportunity to have optimal oral health. By providing children, parents/guardians, and professionals with adequate oral health education, this will motivate positive oral health and nutritional habits, caries and gingivitis prevention, and eventually, dental treatment to maintain and to improve pediatric oral health.
Email:
michele.brock22@gmail.com
College/School info
Lindsay graduated from The University of South Carolina with a Bachelor of Arts with a degree in Journalism in Mass Communications in 2008. After working in retail and gaining life experience, she went back to school, found her true passion in dental hygiene, and received her Associates Degree in Applied Science in Dental Hygiene from Horry Georgetown Technical College in Myrtle Beach, SC in 2020. She received the Colgate STAR Award her senior year of hygiene school which recognizes a student that demonstrated dedication to the profession, compassion in patient care, enthusiasm & follow-through for community service and outstanding patient education and motivation skills.
Work Experience
Lindsay is a licensed dental hygienist that works in a Rock Hill public health center. She treats a wide range of patients, from young children, patients with special needs, and the elderly. She is a member of her organization's Equity & Inclusion Core team, where she serves on the Community Outreach commitee. She actively mentors dental hygiene students at York Technical College and serves at the local level with the Piedmont East component, and at the state level as the Editor of the SC Dental Hygieneists' Association. She joined the Symposium Committee in 2022 and she was elected to the first-ever Dental Hygiene Committee to serve the South Carolina Board of Dentistry in July of 2022.
Email:
Lfsherrill@gmail.com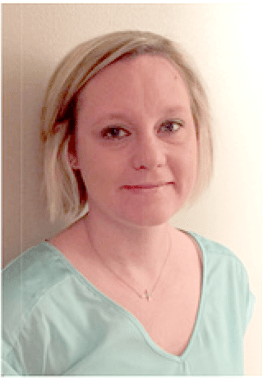 Senior Delegate - Greer, SC
College/School Info
Theresa graduated with an Associate Degree in Health Sciences from Greenville Technical College in Greenville, South Carolina in 2008. She held the position of Vice President for the Student South Carolina Dental Hygiene Association while attending school.
Work Experience
Theresa has been a registered dental hygienist for the last 13 years. Theresa attended TruDenta training at the Nova School of Dentistry, receiving her certification to become a dento mandibular rehab therapist, treating patients with TMJ dysfunction and migraines.
Goals
She continues to enjoy seeking out advancements in the dental field to not only help fellow college advancements, but to serve and educate her patients to the fullest.
Mission Statement
To promote oral health throughout the state.
Email:
twigs007@gmail.com
Junior Delegate - Charleston, SC
Amy is originally from Ohio and attended The Ohio State University. After graduating with a Bachelor of Science in Dental Hygiene in 1994, Amy moved to Charleston, SC and worked as a hygienist in a private practice for 6 years. After meeting her husband, Amy moved to Long Island, New York, where she was a clinical hygienist working 6 days a week in three very different private practices. The challenges of working in these practices started Amy's journey into becoming involved with her professional association. After seven years, Amy and her husband moved to Mount Pleasant, SC. It was at this time that Amy became decided to volunteer to serve with her local component and state association. First serving as Secretary with the local Charleston component, Amy then moved onto the state level to first serve on the Symposium Committee and then serving for two years as Vice President. She has served the past several years as a an active member in SCDHA and working on the Symposium Committee. In 2014, Amy was one of 40 hygienists picked to attend the "Unleashing Your Potential" leadership workshop held by ADHA in Chicago, IL. . In 2016, Amy was one of 10 hygienists picked from across the country to serve on the Colgate Oral Health Advisory Board, a board picked by Colgate Oral Pharmaceuticals to serve for one year and culminating in a weekend long board meeting in East Brunswick, NJ. She was recently elected to the first-ever Dental Hygiene Committee to serve the South Carolina Board of Dentistry in July of 2022.
Amy is a clinical hygienist, working in two private practices in Charleston, SC. In her free time, Amy likes to kayak, hike, makes jewelry and monitors a feral cat colony. She and her husband, John, live in Mount Pleasant and enjoy doing day trips, photography, Ohio State football and partaking in the great food and music scene in Charleston.
Email:
southcarolinadha@gmail.com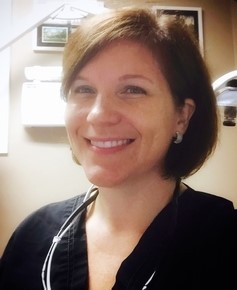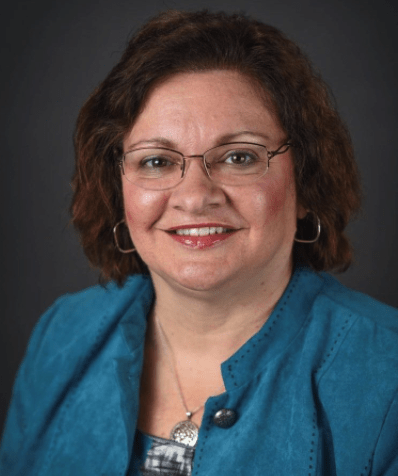 District IV Representative - Summerville, SC
College/Education
1984 Graduate of Pennsylvania College of Technology (formerly Williamsport Area Community College) with Associate Degree of Applied Science/Dental Hygiene
Licensure
PA since 1984
NC since 1985
SC since 2005
Work Experience
Active clinical practice since 1984—additional past affiliation as clinical dental hygiene adjunct instructor in various NC and SC community colleges. She is currently working part-time as a clinical hygienist with a background in all types of patient demographics in two general dental practices.
Leadership Experience
ADHA member since 1985, Member of North Carolina Dental Hygiene, Academy of Advanced Studies Leadership roles including SCDHA President, NCDHA Vice-President, SCDHA Secretary, NCDHA State Delegate, Delegate to ADHA, ADHA District IV CAC chairperson, SCSDHA Liasion, SC, and NC Membership Committee, SC and NC Bylaws Committee, SC and NC Ways and Means Committee, and most recently - District IV Trustee
Email:
flossboss1016@sc.rr.com
ADHA Liason to the Institue of Oral Health
College/School Info
Lori Rainchuso RDH, DHSc graduated from Augusta State University in 1997 with a BA in History. She later changed professions and graduated from the University of New Haven in 2001 with an Associate of Science in Dental Hygiene. In 2006, she completed a Master of Science in Human Nutrition. Lastly, in 2016 she graduated from AT Still University, Arizona School of Health Sciences with a Doctor of Health Sciences degree in Education.
Work Experience
Dr. Rainchuso is an Associate Professor at Massachusetts College of Pharmacy and Health Sciences University where she teaches in the Doctor of Health Sciences and Forsyth School of Dental Hygiene programs. She has fifteen years of experience in higher education, teaching online and traditional formats, clinical and experiential courses, at both the undergraduate and graduate levels. Her doctoral level courses focus on the scholar-practitioner, and evidence-based research. She has over 18 publications in peer-reviewed journals, and has authored two chapters in the 12th and upcoming 13th edition of the Esther Wilkins textbook, Clinical Practice of the Dental Hygienist.
Her clinical practice experience includes working in general dentistry, periodontics, and pediatrics.
Goals
To improve access to care and utilization of oral health services among underserved populations.
Mission Statement
As an educator, Dr. Rainchuso is dedicated to empowering students to render compassionate, quality care to their patients as a collaborative member of the healthcare team. As a public health advocate, she is committed to reducing oral health disparities.
Email:
lori.rainchuso@mcphs.edu
Alternate Delegate - North Myrtle Beach, SC
College/School Info
Chad attended Edinboro University of Pennsylvania after graduating from Penn Hills High school to obtain a degree in Psychology. Shortly after starting this path, he realized this was not a passion of his. Fast forward to 2018, a few years after meeting his now Husband, he started a new career path attending Horry-Georgetown Technology College pursuing an Associates Degree in Applied Science in Dental Hygiene graduating in 2020.
Work Experience
Chad spent most of his adult life in retail management. He spent 15+ years managing many locations around the Grandstrand taking the opportunity to turn poorly producing stores around and train managers to be positive team leaders. He also owned his own commercial janitorial maintenance company for 5 years providing general janitorial & maintenance needs to commercial businesses through the Myrtle Beach area. Now working for Coastal Cosmetic Dental Associates as a Dental Hygienist in Little River, SC, he is living his dream taking care of patients and working towards his goal of reducing dental anxiety in the dental office. This truly is his PASSION and enjoys his new work-life balance! He was elected to the first-ever Dental Hygiene Committee to serve the South Carolina Board of Dentistry in July of 2022.
Email:
ChadTingen78@yahoo.com
Membership Chair - Myrtle Beach, SC
College/School Info:
Jennifer is originally from Cleveland, Ohio where she graduated from Cleveland State University with a Bachelor's degree in Sociology and Criminology and then enlisted in the United States Navy. She went on to retire from the Navy as a meteorologist. After her relocation to South Carolina, she finally was able to pursue her true passion of dental hygiene and graduated from Horry-Georgetown Technical College in 2020 with an Associate Degree in Applied Science in Dental Hygiene. While in her senior year she was awarded the George Sink Military Scholarship.
Work Experience:
Jen is a registered dental hygienist that has been working in private practice since 2020. She treats a wide range of patients, including those with extreme dental phobia. Her background in high stress environments while in the Navy enable her to make the one of scariest places to be, warm and inviting.
Jen is also the dental science tutor for Horry-Georgetown Technical College. While she was going through the rigorous RDH program, her instructors took notice of her meticulous study methods and strong work ethic. Shortly after her graduation, HGTC offered her the first dental science tutor position to utilize her skills with current students.
At the state level, Jen is the Membership Chair and the Chair of the Grand Strand Component of the South Carolina Dental Hygienists' Association.
Mission Statement:
Do your best, be kind and show love.
Email:
sc.adhamembership@gmail.com